The news story about James Bendle, palaeoclimatology and the drilling ship JOIDES Resolution suggests lots of interesting topics for discussion and research.
In your groups discuss the differences. Your choice is as good as ours, as long as you can explain it.
Now have a go at some of these topics - yours or ours. We've picked half a dozen and provided extra information, guidance and activities, along with film clips of James talking about his work and himself, just before he left.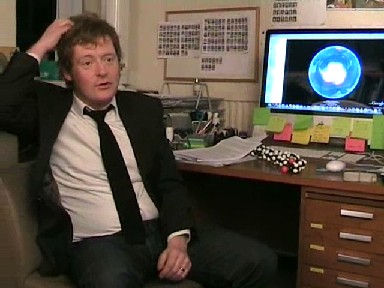 James Bendle waved goodbye to his wife and sons and set sail for the Southern Ocean.
Click on the picture to the left and have a listen to James talking about coming to live in Glasgow, and how he feels about heading off to the Southern Ocean, just after his second son is born.
While you're listening and/or reading, think about any questions you'd like to ask him.
If there are words you don't understand just mouse over them, as you did with the news story, and the meaning should pop up.
James spoke to us in his office at Glasgow University, just before he left on the expedition. He is now at sea on the JOIDES Resolution and is writing a blog. Have a look at this.
James is updating his blog often, so you can keep track of how he's getting on. His writing gives a great sense of what it would be like to be out there with him. Here are a couple of examples:
"So we turned back and sailed to the site through a flotilla of icebergs. Yesterday afternoon they came looming out of the mist in various forms, one to three miles wide, tabular slabs, wedges and domes."
"At some point the setting sun broke through and cast the waters in reds, purples and golds. It silhouetted the distant waves on the horizon, so that I could pick out the real monsters that occasionally piled up. The ocean looked like the surface of another planet..."

Tell and ask
Read some more of James's blog posts and pick out a small part of one of them - just a sentence or two - that you really like. In your groups discuss what it is you like about the parts each of you has chosen.
Now as a group discuss your selections, and get them down to just one that your group particularly likes. By commenting on his blog post, you're going to tell James about the sentences you've chosen and what it is you like about them.
Next we'd like you to go through the same process again, but this time with a question you want to ask James. This can be one that occurred to you as you were watching the video or as you were reading his blog.
First decide on a question you have yourself, then in your groups discuss your questions and choose just one of them for the group. Put it to James.
When he replies, have a think about what he is saying. Discuss it in your groups, then give your feedback - just a few sentences - to the rest of the class - telling them how you feel and what you think about what James has told you.
Note on cooperative learning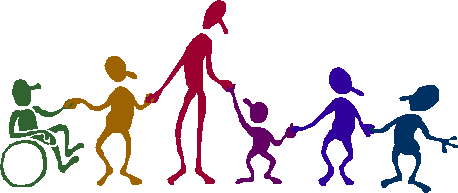 Throughout Real Science when we talk about groups, we mean cooperative learning groups.
Cooperative learning is a vital part of the Real Science approach. Here's the point:
Cooperative learning is group work.
But group work is not necessarily cooperative learning.
In cooperative learning, small teams of students use a variety of activities to improve their understanding of a subject. Each member of a team is responsible for his or her own learning - and also for helping teammates to learn. Students work through an assignment until everyone understands and has made a contribution. 
If your science teachers don't already use cooperative learning, please point them to some of the links below that tell them all about it. Try to persuade them to let you have a go.
It's good fun. It makes learning easier and more interesting. And it helps you to understand and get along with your classmates.
Cooperative learning links
TES Scotland articles