The news story suggests lots of interesting topics for discussion and research.
In groups discuss the differences. This isn't about right or wrong. Your choice is as good as ours as long as you can explain and defend it.
Now have a go at some of the topics - ours or yours.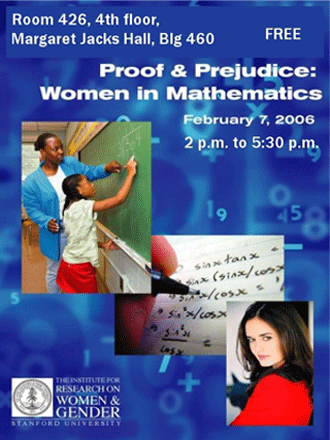 But nowhere near as many women as men. There never have been.
Working in groups choose a female mathematician, living or dead, who interests you.
Research her life and work and put together her story using any medium that appeals - film, poster, PowerPoint, set of still images, illustrated essay, webpage with hyperlinks. Have a go at explaining what her work is about, but don't get bogged down - understanding what pure maths is about at the highest level is a job for other mathematicians.
Depending on your choice of mathematician (and in particular whether she is still alive), think about emailing her and asking if she'd be willing to talk to you about her work, either by email or telephone. Some scientists and mathematicians will talk to school students nowadays, although fewer in maths since it is usually harder to explain cutting-edge maths than science. There is no harm in trying though.
Incidentally include a little explanation of what pure maths means, and what the difference between pure and applied maths is. Why do you think it's called "pure"?
Some of the links from text or photographs in the news story are good places to start your search for someone that appeals. You could also take a look at Agnes Scott College's comprehensive collection of biographies and further resources.