The news story suggests lots of interesting topics for discussion and research.
In groups discuss the differences. This isn't about right or wrong. Your choice is as good as ours as long as you can explain and defend it.
Now have a go at some of the topics - ours or yours.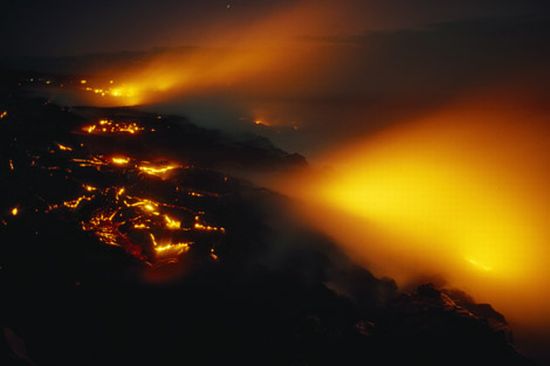 Like an angry dog, a
volcano

growls before it bites.

Let's take a look at volcanoes, what they are and what they do.

According to National Geographic, volcanoes are "vents on the Earth's surface where molten rock, debris, and gases from the planet's interior are emitted."

But why? The Earth is pretty much full of molten rock. And most of the time we don't know anything about it, since it stays where it should - well underground.

So what makes magma come to the surface sometimes, with often catastrophic effects? We're not going to tell you. You are going to tell us - well your colleagues and teacher anyway.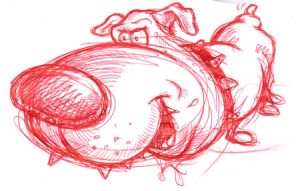 Working in groups, use the links in this section, and any others you can find, to learn what you can about volcanoes. Then prepare a short presentation to your colleagues and teacher.
The form of the presentation and what it contains is pretty much up to you. But we want to know at least why volcanoes happen, roughly how many there are in the world and where they occur most often.
We'd also like to know a little about a specific volcano that interests you. There's a fair amount of choice, since the Smithsonian's Volcanoes of the World website lists over 1500 by name.
Other websites you might like to look at include BBC, PBS and National Geographic