The news story suggests lots of interesting topics for discussion and research.
In groups discuss the differences. This isn't about right or wrong. Your choice is as good as ours as long as you can explain and defend it.
Now have a go at some of the topics - ours or yours.
New is maybe not the best word since Tawa hallae last walked the Earth 214 million years ago.
Let's get a handle on these timescales of hundreds of millions of years, which don't mean much when we first hear them. We humans have no feeling for enormously long spans of time. Seconds, minutes, hours and days are what we're at home with.
But there are nice resources out there and simple ideas that can help us.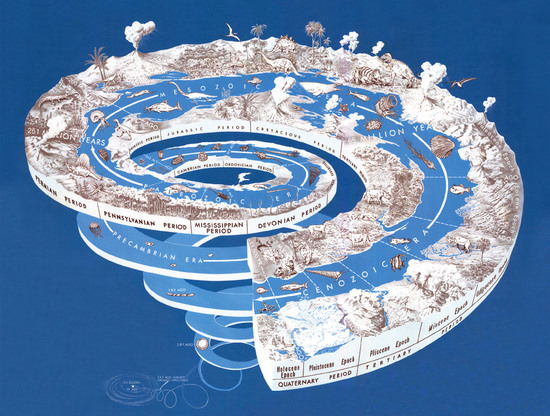 Take a look for instance at the toilet paper timeline.
There are a several descriptions of this around the web. Do a search on Google and on the Real Science page that looks only at selected educational websites.
Try "deep time" and "geologic time", as well as "toilet paper timeline".
One idea we like is at the Worsley School website, because you get to stretch the timeline right along the school corridor. You'd have to get permission from your teacher - and maybe your headteacher - to do that one though.
Don't just follow one website's instructions. Look at a few and pick out the ideas you like from each of them.
Make sure you show clearly on your timeline where the Triassic period is, when Tawa lived and when the dinosaurs went extinct.
Mark out the time that humans have been on Earth.
Take a look and compare these two periods.
In your groups put together a paragraph that tries to capture what you can see and what you have learned from the toilet paper timeline.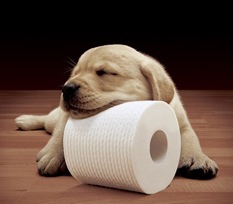 One problem you'll meet in this project is that different toilet-roll manufacturers produce rolls with different numbers of sheets. Some websites talk about 1000-sheet rolls. But in the UK, 200-300 sheets seem more common.
Just be careful when you're making your timeline that you're not following instructions for a 1000-sheet toilet roll when yours has much fewer. You'll run out of paper before you get anywhere near Tawa the dinosaur.
An even more serious problem is people stealing the paper and blowing their noses on it - or going to the toilet with it.
That really messes up your timeline. Don't let them do it.