The news story suggests lots of interesting topics for discussion and research.
In groups discuss the differences. This isn't about right or wrong. Your choice is as good as ours as long as you can explain and defend it.
Now have a go at some of the topics - ours or yours.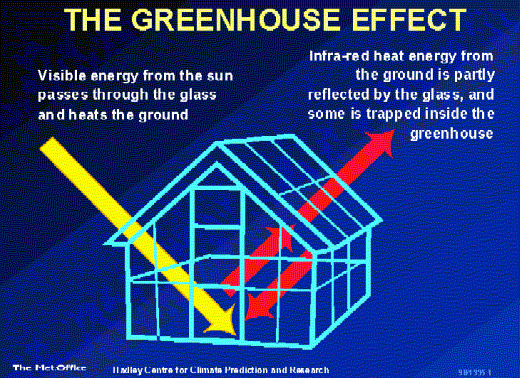 As
greenhouse gases

warm the Earth

Let's take a look how energy from the sun warms the Earth - and what it's got to do with greenhouses.

It's all about the greenhouse effect, right?

Well yes. Just one thing though. The greenhouse effect hasn't a lot to do with greenhouses.

Scientists used to think it did. That's how the effect got its name. But we now know that the picture on the left doesn't tell the true story of how a greenhouse works.

All that visible light passing through and infra-red getting trapped is the greenhouse effect all right. But it's not what makes a greenhouse work. So bit of a bad name. But we're stuck with it now.

So here's your first question. How does a greenhouse work, if it's not by the greenhouse effect?

Why is it warmer inside a greenhouse than outside it?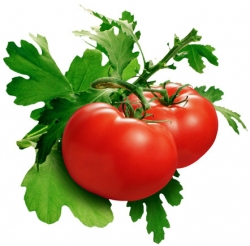 Make a start by searching on "how a greenhouse works". The HowStuffWorks site is good, but you can find others that tell the same science story.
Now let's take a look at the greenhouse effect. This is what happens in the atmosphere of planets, rather than in greenhouses. To see what it's about go to the Begbroke Science Park site and to its animated slide-show "The Basics of Climate Prediction".
Hit the Start button. There's a lot of good stuff there, which we'll come back to.
Right now we'd like you to hit Next and take the wee quiz. How did you get on?
If you did well give yourself a pat on the back. If you didn't, don't worry too much. Just go back when you've done a few of the topics on this page and it'll be a breeze.