The news story suggests lots of interesting topics for discussion and research.
In groups discuss the differences. This isn't about right or wrong. Your choice is as good as ours as long as you can explain and defend it.
Now have a go at some of the topics - ours or yours.
It discusses the
impact

of

climate change

on Antarctica's plants and animals.

Take a look at the video of Adelie penguins, which lasts four minutes.

Watch them moving on land, then in the sea. In groups think of as many words as you can to describe how they move on land. Then again for how they move in the sea.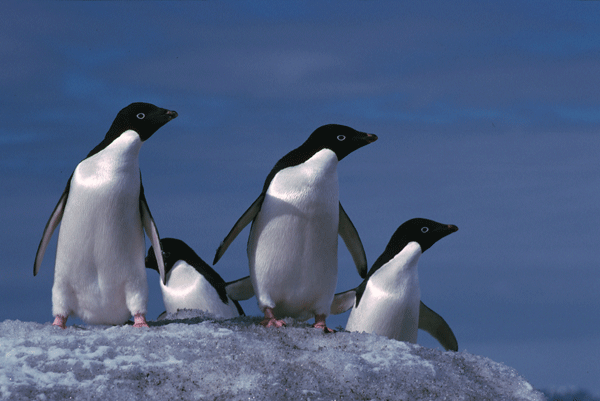 Put together one sentence using the words you think best describe the penguins on land.
Put together one sentence using the words you think best describe the penguins at sea.
Now a question: Why the big difference? Have a think, discuss it, research if you think it'll help. Then give us one sentence to answer the question.
Now take a look a the pdf file of the review. It's a 526-page book which is a lot of reading. We're not going to ask you to read it all. But we do want you to extract information from it. You're going to use the search button, which looks like a set of binoculars.
Click on this and do a search on each of the following words: penguin, krill, seal, whale.
How many times is each of these words used in the report? As a group take a quick look through what the report has to say about each of these types of animal, and decide which interests you most.
Look through the findings and comments for that animal and take notes on anything that interests you. Write one paragraph that tells the story of that animal in this report in your own words.
Read it out to your colleagues.